Podcast: Play in new window | Download
Subscribe: Apple Podcasts | RSS
Travel to places across Nebraska you never heard of and enjoy Zipline's Copper Alt along the journey. Sarah Baker Hansen and Matthew Hansen of the Omaha World-Herald spent the better part of a year traveling Nebraska in search of little known places and people. Along with a rollicking live crowd at FUSE Coworking, Matthew and Sarah and join us to highlight stops along their travels. Their new friends and findings are cataloged in "The Better Half" a book where they share with readers little-known people, unexpected moments and memorable foods across Nebraska. At each stop, they discovered more of what the state has to offer. Jeff Yost of the Nebraska Community Foundation also joins us with stories of how communities across Nebraska are investing in themselves and accomplishing big things.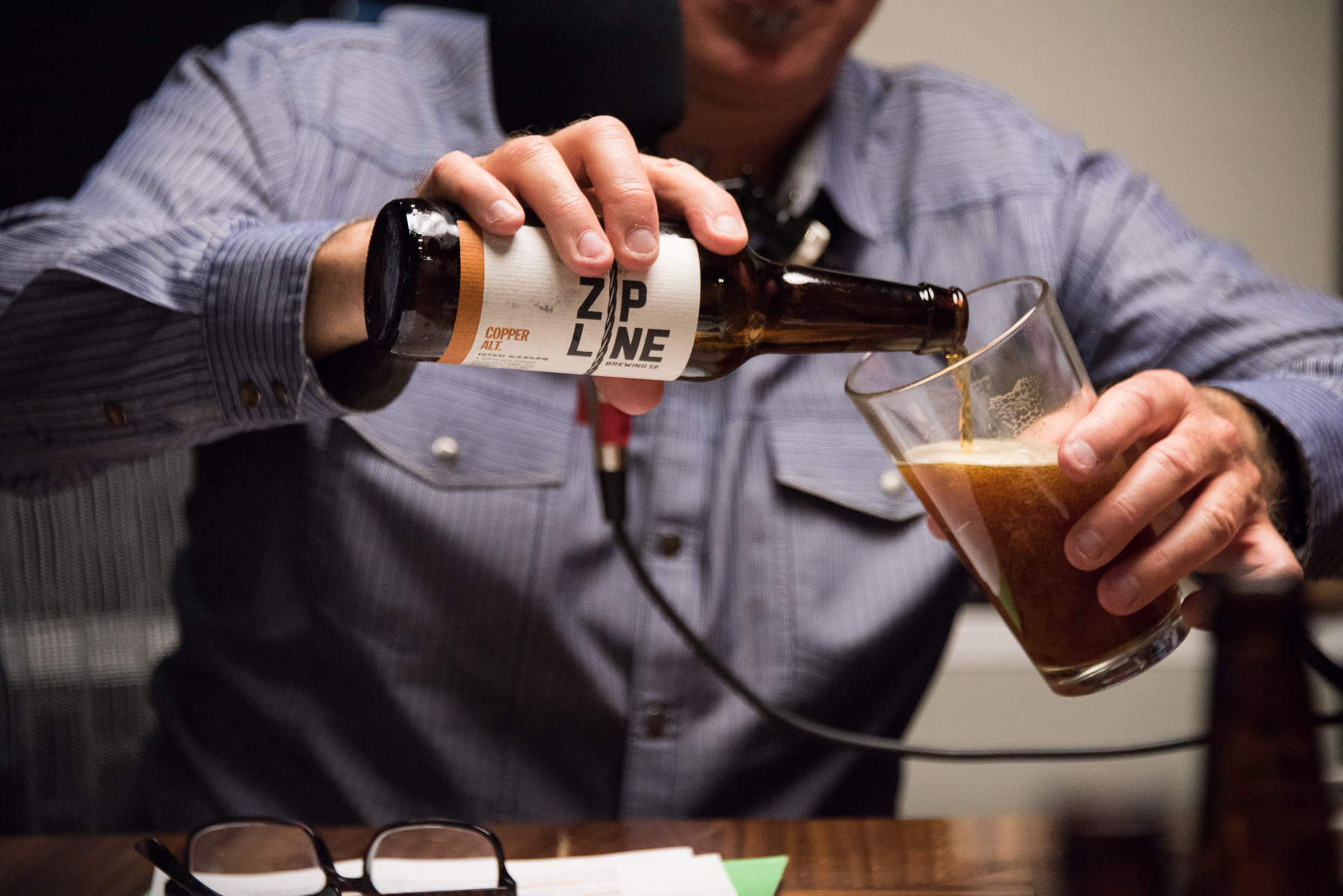 Sarah, food critic for the Omaha World-Herald, brought one of her favorite beers with her, Zipline's Copper Alt for the group to enjoy during the podcast.
Zipline's Copper Alt is the 2015 GREAT AMERICAN BEER FESTIVAL® · GOLD MEDAL · GERMAN-STYLE ALTBIER. It is a hybrid style between an ale and a lager, it's a bronze-hued brew that goes down easy with subtle nuances of chocolate and hazelnut.